Residential Institute for High School Girls in Sustainable Energy Leaders of the Future (SELF)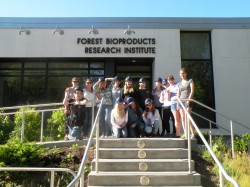 UMaine Institute for Sustainable Energy Leaders of the Future (SELF) is a partnership with Forest Bioproducts Research Institute and University of Maine Cooperative Extension 4-H GIRLS ENGINEER MAINE. It is funded by the National Institute of Food and Agriculture (NIFA), USDA — Women and Minorities (WAM) in STEM Fields Program for three years. SELF is for connecting young rural girls to STEM careers through research, mentoring and community services in forest bioproducts.
The SELF Institute is a residential program for Maine's rural high school students. The three-and-a half day program will focus on the responsible use of forest ecosystems as a building block for sustainable and renewable energy. Students will explore cutting-edge forest bioproducts research at the University of Maine by participating in demonstrations, hands-on projects and field trips.
For more information and application please go to: 
SELF Application for June 26-June 29, 2016
Deadline for application is April 30, 2016
Institute activities include:
• Demonstrations of physical principles and properties of wood and wood products
• Visiting University Forest to learn about harvest methods and systems, logging equipment and costs
• Observation and work on chemical and physical processes in the making of transportation fuels (ethanol, jet fuel) from woody biomass and estimate the cost of manufacturing
• Analysis of sustainability attitude and participation in focus group on renewable energy in Maine
To qualify for the institute applicants must:
• Be a high school student, preferably a sophomore from rural, especially Aroostook or Oxford counties
•Have an interest in science and technology
• Submit a report card
• Submit an essay on why she wants to participate in the institute
•Have at least one letter of recommendation
For more information, contact Sheila Pendse, sheila.pendse@maine.edu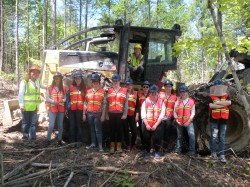 SELF 2014 participants came from five Maine high schools