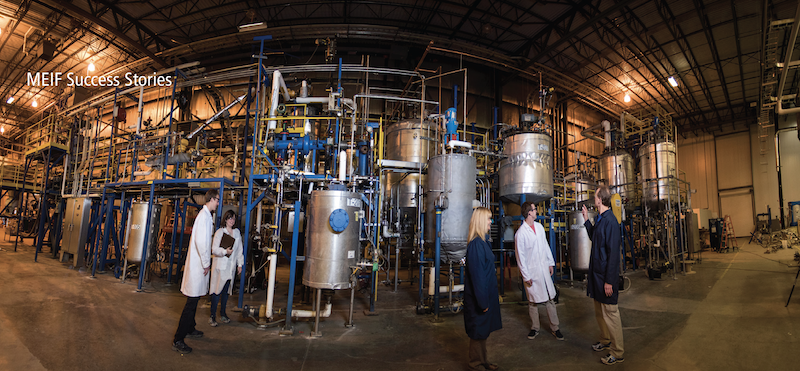 Biofine Developments Northeast announces agreement for biofuels refinery at former Lincoln mill site
Biofine Developments Northeast is the exclusive licensee of a suite of patents that position it to become a highly profitable leader in the fast-growing bio-economy. The proprietary technology, licensed from Biofine Technology, enables the economic production of a bio-based carbon negative substitute for heating oil and has been developed over the past 25 years with strategic partners, including the University of Maine.
To support commercialization, UMaine is demonstrating the biomass to mixed organic acid conversion process at the Forest Bioproducts Research Institute's (FBRI) Technology Research Center (TRC) in Old Town. This collaboration was featured in UMaine's FY21 Maine Economic Improvement Fund report – read it here.
In 2021, BDNE announced an agreement with Lincoln and Lincoln Lakes Innovation Corp. to open a multi-phase biofuels refinery development on the former Lincoln paper mill site and a preliminary offtake contract with a large northeast-based fuel-oil distributor. Read more about this agreement in the Bangor Daily News and Mainebiz.