Near InfraRed Woody Biomass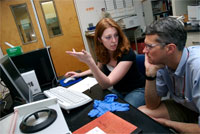 Who's Involved?
Research Introduction
We use light to see into the wood product and determine the chemistry of the wood. With near-IR spectroscopy, we may be able to quickly assess various kinds of chemical properties in wood extracts and decide what outcomes and products would be most efficient and economical to produce.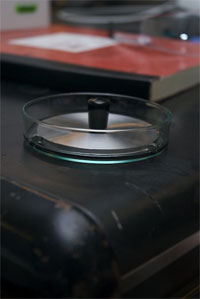 Research Details
With the use of near-IR spectroscopy, we are able to analyze process stream extracts from wood processing as part of the forestry bio-refinery process. When developed, these spectroscopy methods will enable near real-time determination of process chemistries so that these processes can be economically optimized.