Technology Research Center
The Technology Research Center (TRC), in Old Town, Maine, is a commercial-scale facility dedicated to advancing developing fuel, chemical and advanced material technologies from forest bioproducts.
Process Development Center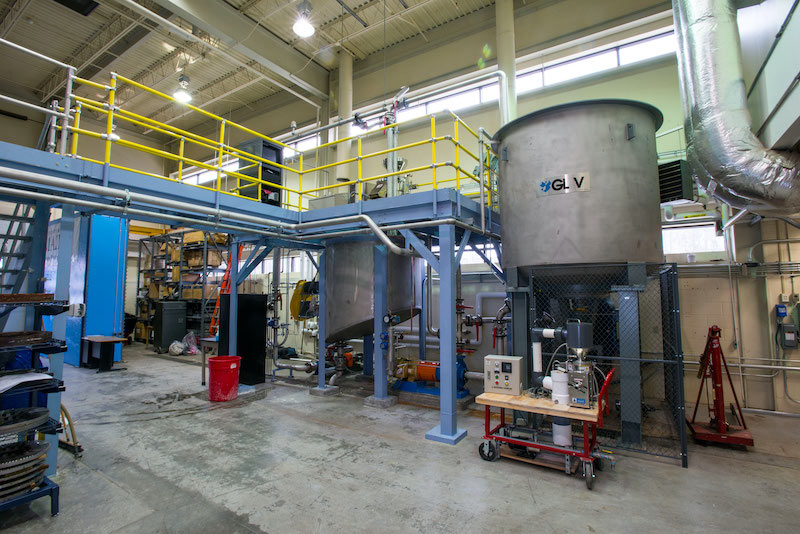 The Process Development Center (PDC) is a fee-for-service facility on campus devoted to pulp and paper research and development and home to a nanocellulose production facility and a pilot paper machine that can be used to explore applications of nanocellulose in papermaking. PDC supplies nanocellulose globally and works with industry on mill scale nanocellulose application development.