Amy Luce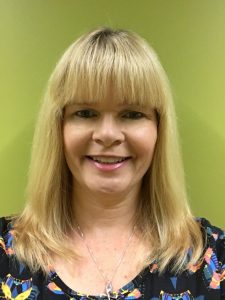 Amy Luce,Technology Research Center Manager
Jenness Hall, Room 144 amy.e.luce@maine.edu 207-581-1453
Amy was born and raised in Maine and really loves many of the things Maine has to offer. As a student she was primarily interested in science and math and she wanted a career that would allow her to stay in Maine and have a rewarding career utilizing her interests. She remembers her junior year chemistry teacher, Mr. Pressey who really stirred her interest in chemistry. She decided that it was a field that she wanted to learn more about. As a senior at Brewer High School she attended a seminar set up through the Pulp and Paper Foundation. She learned about engineering, had a tour of a paper mill, and found out about the Chemical Engineering program at the University of Maine. With her good grades she received a scholarship from the Pulp and Paper Foundation and she got an interest in Pulp and Paper. She decided that the chemical engineering program at the University of Maine fit well with her goals of having a challenging career that would be based in chemistry and mathematics and would allow her to stay in the wonderful state of Maine.
After graduating from college, she went to work as a research scientist in the pulping group at Union Camp Corporation, in Princeton, New Jersey. She learned a great deal about pulping and bleaching of wood pulp and the physical properties of the fibers produced. After two and a half years of research she took the skills she had developed and went to work as a process engineer at the James River Mill in Old Town, Maine.
In the mill there were many projects to work on, including a conversion to chlorine free bleaching, energy savings, and bleaching optimization. As an engineer in a technical role, she had many challenging roles that helped to broaden her tool belt. She worked on process safety management, laboratory management, a corporate purchasing team, upgrading the mill's online Process Information (PI) software, tissue machine performance, chemical recovery optimization, and many other mill improvement projects.
When the mill was closed in 2006, she went to work for a few years for Chute Chemical Company as a technical service specialist. In this role she learned a lot about paper machines and what it takes to keep them clean and running at maximum efficiency. She also got firsthand experience working with polymers, enzymes and defoamers in various applications.
In May of 2009 she decided to come back to the University of Maine's Process Development Center as an Associate Research Scientist. Her interest was in getting back to the research side of the industry and be involved with the cutting edge ideas that are changing the pulp and paper world. She is enjoying working with some of her former professors on projects that are sure to enhance the future of the pulp and paper industry.
The new process of making biofuel from wood is taking place in the pulp mill that she worked in for many years. She is amazed with the new technology and opportunities for chemical manufacture from a traditional kraft pulp mill. This project is very rewarding for her, especially she is proud to be a part of developing a new business that is keeping the Old Town pulp mill running and many of her former co-workers and friends employed locally.
As a process engineer, Amy is involved in a project between the University and the Old Town Fuel and Fiber to produce biofuel, or more specifically butanol from wood. She is responsible for all aspects of the project as far as designing and running trials, control of samples, and coordination of testing and reporting. She is working with a team of engineering professors, and mill staff, to help model and fine tune the process, so that butanol can be made from wood in Old Town, ME.